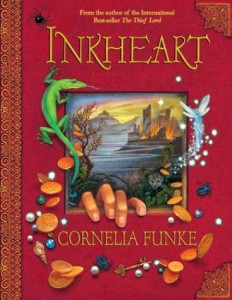 I just devoured Cornelia Funke's Inkheart over the weekend.  It was just my cup of tea–a book about book lovers and people being read in to and out of Bookworld.  One of my favorite sections was about the book travel box that the main character's father made for her:
"If you take a book with you on a journey," Mo said when he put the first one in her box, "an odd thing happens:  The book begins collecting your memories.  And forever after you have only to open that book to be back where you first read it.  It will all come into your mind with the very first words:  the sights you saw in that place, what it smelled like, the ice cream you ate while you were reading it . . . yes, books are like flypaper–memories cling to the printed page better than anything else." (p. 15)
It's true, isn't it?  I was thinking of the books that I've reread that do exactly that!  As our school year draws to an end, perhaps we can "sell" summer reading as memory collecting.
What books bring back memories for you?